It's Tuesday and it's time for
Tuesday 4
! Here are
Annie
's questions for
Week 7 of 2020
...
Aussie and Pantene have been my top two choices for decades and I rotate using both on a regular basis.
Aussie is my favorite for every day use; Pantene is my preference for the first few washings after applying hair dye or when I just need a change from the Aussie. Both brands keep my hair soft and managable and give it body without weighing it down.

2. Do you have a favorite brand and shade of lipstick and blush?
I hardly wear makeup at all anymore...in fact...it's been years, but, when I did wear it (and if I wear any in future) Covergirl is my brand of preference for lipstick and blush both - Iceblue Pink lipstick and something frosted and rosy in blush.
3. Is soap your favorite for face washing or do you use other products?
The only thing I've used on my face for the past 30 years is Mary Kay's facial cleanser and moisturizer.

4. Do you have an all time favorite perfume or scent that you wear? If you don't wear perfumes, is there a scent that you love in general?
Some favorites over the years have been Emeraude, Ysatis, and Lady Stetson, but for more than a decade now I have only used Body Fantasies Signature Vanilla Body Spray. Everywhere I go people tell me how good it smells and it truly is my favorite scent of all.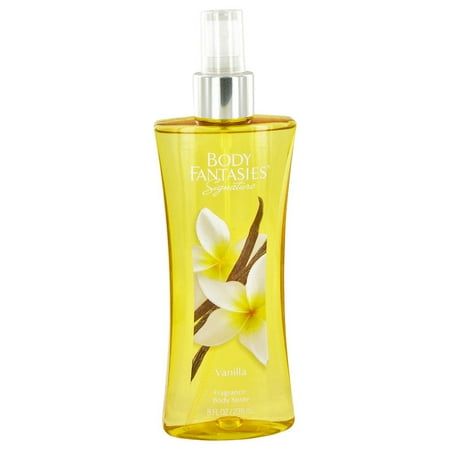 Body Fantasies Signature Vanilla Body Spray
Tuesday 4 - In Memory and Honor of Toni Taddeo
Recent and related posts that you might enjoy reading...