Greetings, Dear Ladies! HAPPY MONDAY! 💗
I hope you all had a great week and weekend and are ready to face the challenges of a new week head-on and with gusto.
It was wild and busy week here last week, to say the least, but, praise God, His mercy is great..His love never failing!
On Tuesday, daughter-in-law, Angie, and I enjoyed a day out touring the Butler/Rich Hill area and had a ball going to Mennonite and Amish stores, a thrift store, a few historical sites, and having lunch out. We witnessed some flood water while we were out and about, which was a bit unsettling.
This looks like a lake, but this is actually a Missouri crop field.
Here the road goes right down into the water. There were no 'road
closed' signs or anything. It was quite scary and pretty freaky. 😲
Tuesday evening, our grandson, Silas, fell and fractured his leg. He was taken to the emergency room at an area hospital, but, since they were not equipped to handle his specific needs, they referred him to the fracture clinic at Children's Mercy Hospital in Kansas City; they could not get him in until Friday. You can read more about that
on
Silas's Caringbridge site
by clicking HERE.
The good news is, Silas has had no pain (and no pain medication) since Saturday and he's doing GREAT!!! All I can say is...God is good and prayer works...absolutely...100%...without a doubt!!! Thank You, Lord! 💗
On Thursday, John had another eye appointment and everything is progressing well with his left eye. At the end of the month he'll be ready to be tested and fit for new glasses.😎
Thursday evening, our cat, Stripes, passed away. He has been a good friend, a great companion, and loyal pet these nineteen years past. He was much loved and will be greatly
missed. 🐱💘
😢
Stripes
I worked Friday and was off on Saturday. The boss and I are trying to fix it so that we each have a Saturday off once a month and it's nice! We spend the day working around the house and relaxing.
I worked again Sunday afternoon, then, went to son and daughter-in-law's for supper. We had a delicious meal and a great visit going through old photos and videos with them and the grandgirls. It was a lot of fun! 💗
...finishing up a cup of hot tea and trying to figure out what kind of bird I've got singing outside my office window while working on this post.
On the breakfast plate...
...cottage cheese on toast, two Mandarin oranges, and a cup of hot tea
The weather...
...PERFECT!!! It is 72 degrees and sunny at the moment and the next few days promise to be really nice temperature-wise! In fact, we were able to shut the air-conditioner off last night again and it looks like it will remain off over the next ten days or so. Makes me happy! 😊
(Ding! Ding! Ding! That's the sound of all those $$$ stacking up in the piggy bank!) 💰
🐖
😄
The Great Buffalo Hunt
by Wayne Gard,
Little House in the Big Woods
by Laura Ingalls Wilder
, and
Mother Culture
by Karen Andreola.
Tuesday -
Oven-roasted chicken breasts, seasoned brown rice, and brussel sprouts
Wednesday - Fish sandwiches and oven roasted carrots
Thursday - Turkey enchiladas and salad
Friday - Broiled salmon, baked sweet potatoes, and steamed broccoli
Saturday - Breakfast for supper
Sunday - Pasta, sauce, meatballs, and homemade French bread
On my 'to do' list...
- Monday - HHM post, plan the week ahead, home blessing, laundry
- Tuesday - Work on projects around the house
- Wednesday - Run errands
- Thursday - Work on projects around the house
- Friday - Work
- Saturday - Work
- Sunday - Church; celebrate Father's Day with dh
I ran into a bit of a
dilemma
this week. I thought I had another skein of pumpkin colored yard, but, turns out, as I was nearing the end of the skein I was on, I didn't. I thought I would just go online and order more like I've always done. Didn't happen.
I don't know if Lion Brand has stopped making the pumpkin in their regular Wool Ease yarn or what
(not the Thick & Quick)
, but I couldn't find it anywhere...not even in the Lion Brand store online. I looked for hours and couldn't come up with a single skein. Every listing said "sold out," "out of stock," or "product unavailable." I was

devastated

and wondered what in the world I was going to do.
I started looking for a substitute of similar weight and fiber, but to no avail. In the process,
I stumbled across a gal on Etsy that had two skeins of what I was looking, so I ordered it. The order went through, then, a few minutes later, I got a note saying that my money was being refunded because someone else had already gotten there right before me. 😖
Saturday night I decided to try one more time. I typed in the name and product number of the yarn I was looking for and all the same ol' listings came up with
"sold out," "out of stock," or "product unavailable." I went to the second page of listings and there was an active E-bay listing with just what I was looking for! There were several people keeping an eye on the bidding, but there was a "buy now" option and I took it! I got a lot of six, brand new, pumpkin-colored, Lion Brand, Wool Ease yarn for $12.50 plus shipping! I was ecstatic!!!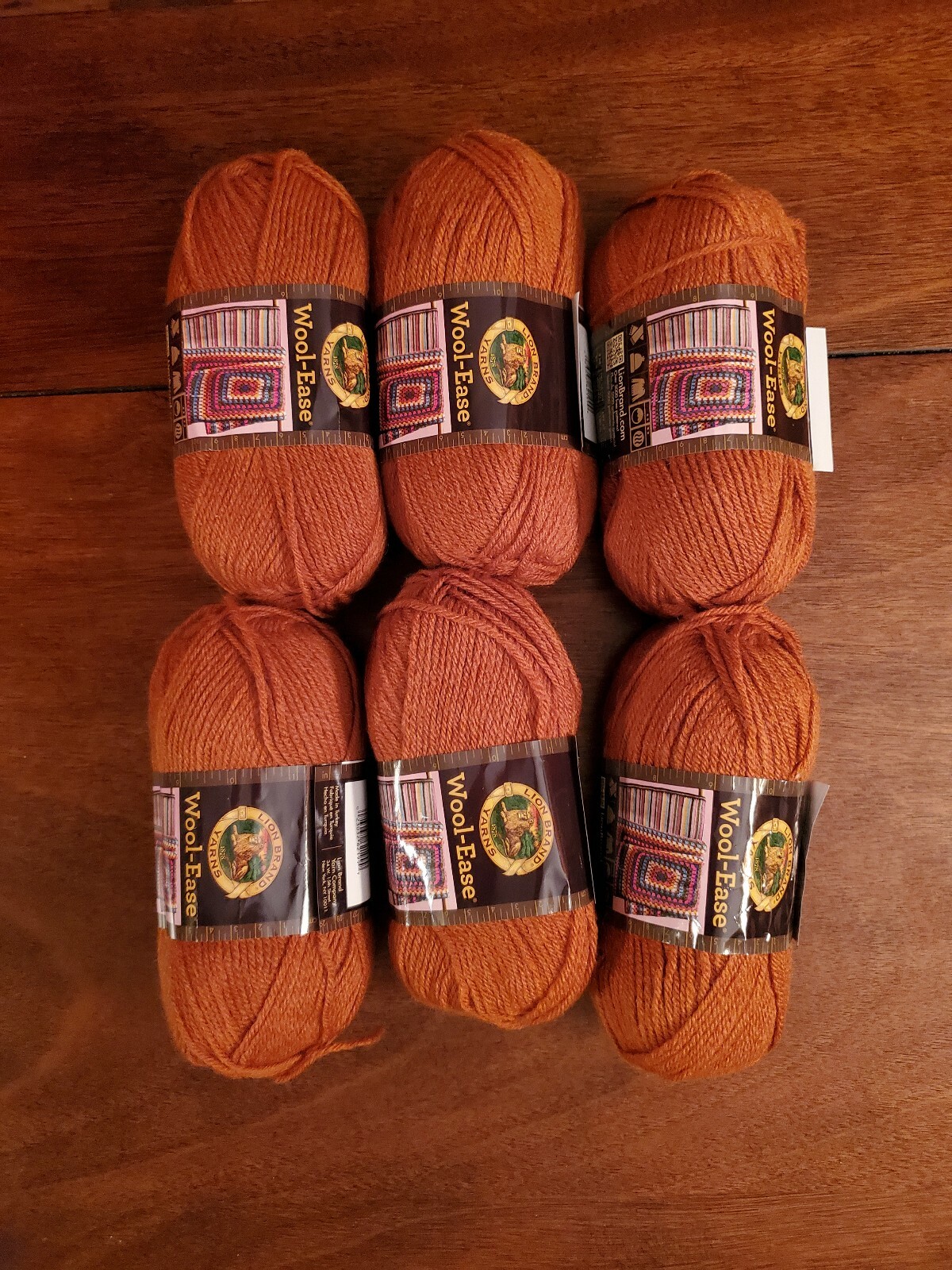 I have come to a standstill on the temperature afghan, but will resume and catch up as soon the new yarn arrives, which should be sometime between now and next Monday.
Here is the progress I have made thus far...
Temperature Afghan
Looking forward to this week...
...being able to focus on a few projects around the house.
Something I watched this week...
...still binge watching Counting On. Am in Season 9 now and am almost caught up
From the camera...
Just now took this photo of a butterfly on coneflower in the front yard.
Well, Ladies, that's it for this week! I pray that each and every one of you have a blessed and beautiful week ahead! And I'll see you next week! 💗
Until Next Time...
~Rebecca
Recent and related posts that you might enjoy reading...
Spotlight On Grandma's Vintage Postcards - An Introduction