Greetings, Dear Readers! HAPPY MONDAY! 💗 And HAPPY FIRST DAY OF FALL! 🍁🍂🍁


(I cannot tell you how excited I am that it's finally here!!!) 😁
How was your week and weekend? Ours was good here! I worked Wednesday, Thursday, and Friday, but had the weekend off...which was GREAT!!! 😄
Didn't do a whole lot. Tried my best to relax and enjoy it, (which is not always easy for me to do), but it rained most of the weekend, which helped. (I do so love rainy days!) ☔
A Rainy Day On The Homefront
Our town's annual fall festival was held over the weekend and the rain cleared out just in time for Saturday evening's parade. We were able to go up town, walk around a bit, say "hello" to old friends, watch the parade, and enjoy some time with family. We weren't there long, but, what time we were, was a lot of fun!
Now, here we are, off and running, ready to embark on a brand new week! The first week of AUTUMN 2019!
... heartsick. In an attempt to get it out earlier today, I drafted most of this post yesterday afternoon. Overnight things changed drastically. Please be in prayer for our town. There have been a series of fires recently and arson is suspected. Last night it was the middle school and old gym.
😢
Please pray protection over our town, its residents, our firefighters, and police. And, please, pray that the one(s) doing this will be caught or turn themselves in before someone gets hurt or worse. 😢
Photo From A Friend On Facebook
On the breakfast plate...

... will probably have biscuits and gravy with a side of bacon. 🥓



... much better than last week! 😌 Right now it's 61 degrees and very foggy. This afternoon is supposed to be partly sunny and 80 degrees.
... On my reading pile...

Am reading My Father, Daniel Boone - The Draper Interviews with Nathan Boone edited by Neal O. Hammon and am still reading On The Banks of Plum Creek by Laura Ingalls Wilder.
My Father, Daniel Boone - The Draper Interviews with Nathan Boone

Edited by Neal O. Hammon
Monday - Tomato lentil soup with rustic oat and wheat bread (freezer)
Tuesday - Turkey burgers and oven fries
Wednesday - Breakfast for supper (ham, eggs, and toast or French toast)
Thursday - Ham and beans with cornbread (freezer)

Friday - Spoonbill, baked sweet potatoes,
s
teamed broccoli, and homemade bread
Saturday - Dh's night to cook
On my 'to do' list...

- Monday - Celebrate the first day of autumn, meet daughter-in-law for breakfast, HHM post, home blessing, laundry, plan the week ahead
- Tuesday - Take a friend to her eye appointment
- Wednesday - Work (school group)
- Thursday - Work (school group)
- Friday - Work
- Saturday - Work
- Sunday - Church; work in the afternoon

... autumn pumpkins...
... and keeping up with the temperature afghan...
Last Week's Photo
Looking forward to this week...

... Celebrating the first week of autumn and checking a few things off my Autumn Bucket List! 🍁
Something I enjoyed watching this week...

... Moby Dick (1956) with Gregory Peck as Captain Ahab. Had read the book, but never saw the movie. They did a great job with it! They literally brought the book to life and Gregory Peck did a super great job of portraying Captain Ahab, but I had forgotten what a nut he was! 😆 Good movie! 🐳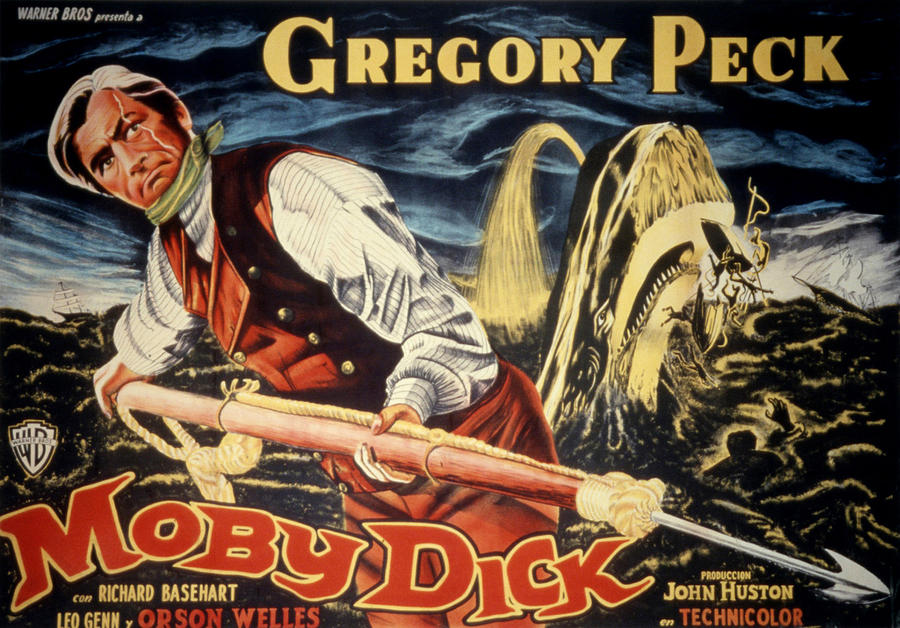 Moby Dick with Gregory Peck (1956)
Autumn Sky - Taken On Bethany Falls Trail
Blue Springs, Missouri - October 2017
Well, Ladies, that's it for this week! I pray that each and every one of you have a blessed and beautiful week ahead! And I'll see you again next week! 💗

Until Next Time...
~Rebecca

Recent and related posts that you might enjoy reading...