It's a bit early for lilacs, yes. These were from 2019, but, when I ran
across this picture, I just had to share it again! Aren't they lovely? And lilacs
smell so good! I can't wait until they bloom in 2020! It won't be long! 💜
Greetings, Dear Ones! Happy Monday! 💗
I trust that you and yours had a great week and a lovely weekend! Did you do anything special?
Much of the time spent at home this past week (which wasn't as much as I had hoped for) was spent cleaning and organizing the Van Gogh room (which still isn't finished) and I didn't make it to the kitchen at all (hopefully both of those rooms will get done this week); the rest of the time at home was spent doing extra cooking and baking for the freezer and taking care of odd-and-end miscellaneous jobs here and there that have needed doing for quite some time.
I worked at Prairie Friday and Saturday; Saturday night we were invited to have supper with our next-to-the-youngest son and his family. We had a great time and I enjoyed playing Apples to Apples (Bible Edition) with the grandchildren!
After church on Sunday we went to Walmart, the Dollar Tree, and stopped to visit with friends and family along the way.
Who else shops at Dollar Tree? (Or as a couple of the little granddaughters call it "Dollar Treat"? Isn't that cute? And for them it IS a treat...every time! Where else can you get so much for so little???) 😊 They've got great stuff there! I had stopped to pick up cookies for a friend, but, while there, I picked up some new fairies, a gnome with a couple of birdbaths, and a new house to go with them in this year's fairy garden. The grandchildren love discovering the tiny figures nestled here and there among Nana and Papa's flower beds throughout the spring! 🌷
Fairy Garden Supplies From The Dollar Tree 2020
Okay...so...here it is...my first Home Management Monday
and I'm already side-tracked and rambling! (For those of you who know me personally...imagine that!!!) 😆
What I hope to focus on in Monday posts are much like what I used to do in my morning and evening journal entries years ago, except expanded to fit into more of a weekly format, rather than a daily. Monday posts will focus on the day at hand, as well as, be a tool used to orient myself to the week ahead...menu plans, my to-do list for the week, etc., plus a few extra things thown in just for fun. Beyond that, I have no idea what's next, but I guess we'll figure that out together! 💗
... I am thinking about the day and week ahead, and am planning my strategy as to how best prioritize it.
... Oh! For so many things! God's great love, His tender mercies and kindness, His mighty hand of protection, health and healing in every area, for the gorgeous weather that we enjoyed over the weekend, for family, good friends, and that every need is met without fail.
Things that made me smile within the last 24 hours...
... my grandchildren, the pretty yellow daffodils that are blooming out front, and getting in on some of Iditarod coverage!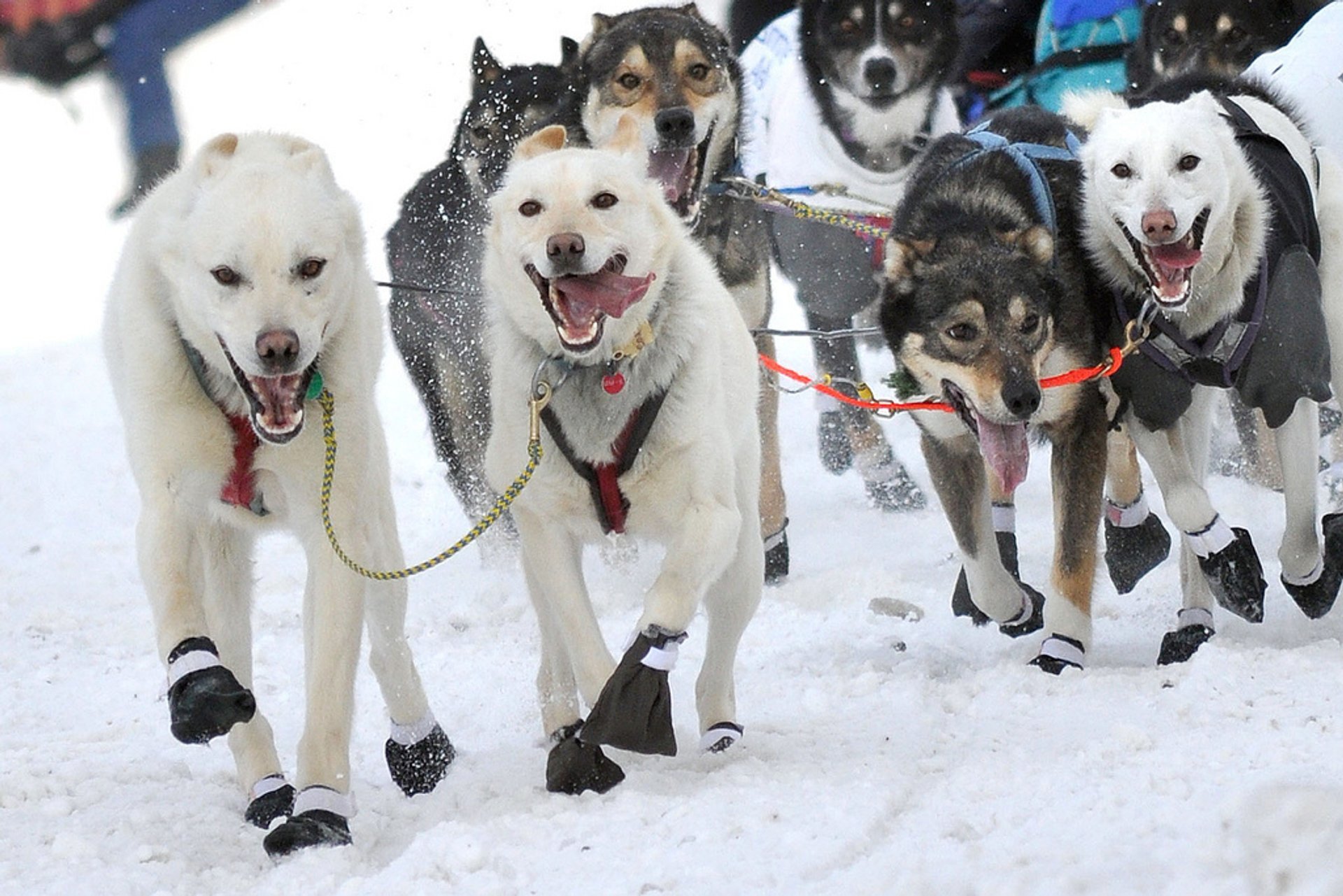 The 2020 Iditarod started Sunday afternoon. I was excited to catch part
of the start from Willow when we returned home Sunday night.
Go, Lance!
Go, Laura! Go, Martin! Go, Mitch! And go, Sean!
(Those are my five favorite musher picks on the Iditarod Insider!) 💗
On the breakfast plate...
... THM pancakes with fresh blueberries, sugar-free syrup, and a dollop of Oikos Triple Zero Vanilla yogurt and Twining's Irish Breakfast tea
... Right now it's 54 degrees with wind and rain. The week ahead looks nice temperature-wise, but with more rain on the way.
Monday -
Beef stew, homemade bread (both from the freezer), and salad
Tuesday -
Sicilian roast chicken with mashed potatoes, asparagus, and salad
Wedneday -
Baked potatoes, steamed veggies, and fresh fruit
Thursday - Turkey burgers, oven-fries, and salad
Friday - Broiled salmon, baked sweet potatoes, brussel sprouts, and salad
Saturday - Pasta, sauce, meatballs (freezer), homemade bread (freezer), and salad
Monday - Complete my weekly "home blessing", do laundry, make a few phone calls, and run errands
Tuesday -
Continue working towards getting the Van Gogh room cleaned and organized (the Van Gogh room is my office),
get together with my BFFF, and vote in the Missouri Presidential Primary
Wednesday -
Finish the Van Gogh room (if not already done), start on the kitchen (
take down the glassware and wash the winter dust and grime off of everything before putting it back)
Friday - Work (Homeschool Program)
Saturday - Off work; plan to work outside if the weather is nice; otherwise...not sure
Sunday - Church; spend the day with friends and family
Bible Prayer by Kenneth E. Hagin (Bible Study Course) and Iditarod Dreams by Lew Freedman and DeeDee Jonrowe
Observed this little guy on our way home from our
son and daughter-in-law's Saturday night. He was busily
washing something in the water in the ditch. 🦝
Well, Ladies, that's it for this week! I pray that each and every one of you have a great, lovely, and productive week ahead!
Recent and related posts that you might enjoy reading...